Store electricity efficiently
The battery storage saves excess PV power that is not currently required for later use.
Stable operation
Higher quality and more powerful Lithium iron phosphate battery for an economical and durable one Operation.
Stylish design
Timeless & minimalist design. LED screen with light ring indicator.
Smartes Management
Intelligent loading and unloading.
Real-Time Monitoring
Real-time monitoring and control via app and web application.
Flexible installation
Wall mounting or floor standing.
Simply expandable
Parallel connection of up to 10 devices possible.
An important system building block
The power storage is an ideal storage medium that increases the energy independence of your property and significantly reduces the CO2 footprint of your household. Through you can also use the power storage device at night or when the sun is not shining. In addition, a battery storage can serve as an emergency power supply. If the public grid fails, your household can continue to be supplied with electricity in combination with an inverter.
This is how you increase your level of self-sufficiency
A power storage reduces the power purchase from the public Grid even more than the PV system alone. Solar power can do the same be used themselves, without a power storage in the public. power grid would be fed. The independence from Electricity supplier can be so – in a typical family home with a PV system – from 25% to up to 70%.
Decentralized power storage will play an important role in the future for the energy transition. They not only serve as important storage for the Day and night balancing of solar power generation, but also relieve the public Power grid by taking consumption peaks cushion.
Stay connected - with everything
With the DM Smart Energy app, you can power production and monitor your household power consumption in real time. Easily set your personal settings and specifications firmly. Thanks to instant notifications and remote access, you can monitor and control the system from anywhere.
Monitor, Optimize, Save.
Adapt personal settings and specifications

Stay in with your energy storage system Connect – anytime, anywhere.
Manage and control electricity production & usage.
DThe app is available for Android devices and iPhone.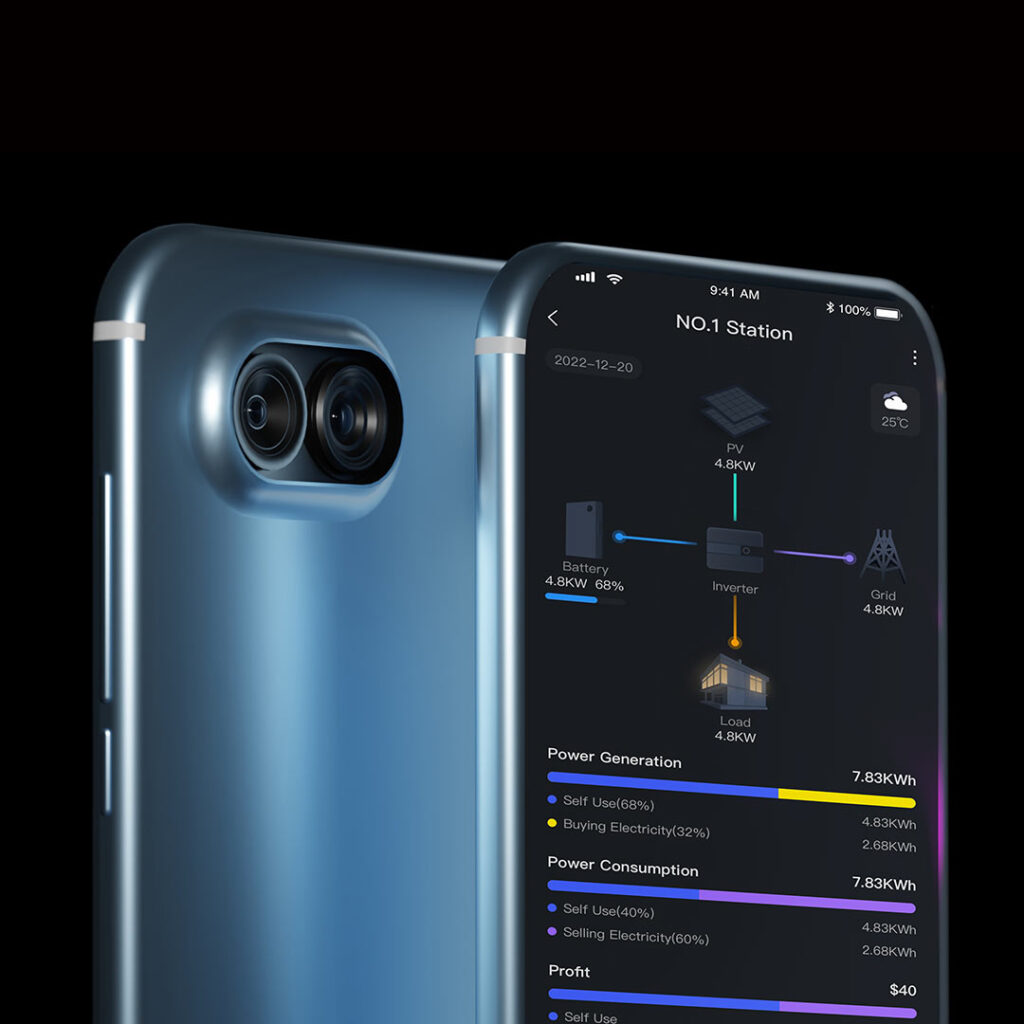 Battery Management System (BMS)
Storage systems for photovoltaic systems are highly complex electronic systems. The BMS is responsible for managing the battery storage at all times in such a way that it is in at its most effective operating point and economical operation of the PV system ensures. The most important tasks of the BMS include, among other things, monitoring and the monitoring of the state of charge, the temperature management of the batteries, the Controlling the charging and discharging processes and protecting the batteries from overloads. Communication between electricity storage devices connected in parallel is also improved guaranteed by the BMS.
Flexibly expandable:Up to 10 power storage units can be connected in parallel.
The energy storage of the future
The use of our modern lithium-ion batteries brings a number of advantages.
They have an extremely long lifespan and can use solar power over a period of time of almost 20 years. The number of charging cycles and the discharge depth is also up many times higher than with other types of accumulators. Thanks to the use of materials in the Production of the ESS-10kWh-S1, the device is comparably light and requires the Hardly any space for installation. In terms of safety, the built-in ESS-10kWh-S1 Lithium iron phosphate batteries are much safer than other types of lithium batteries. Although they can outgas, they are practically non-flammable.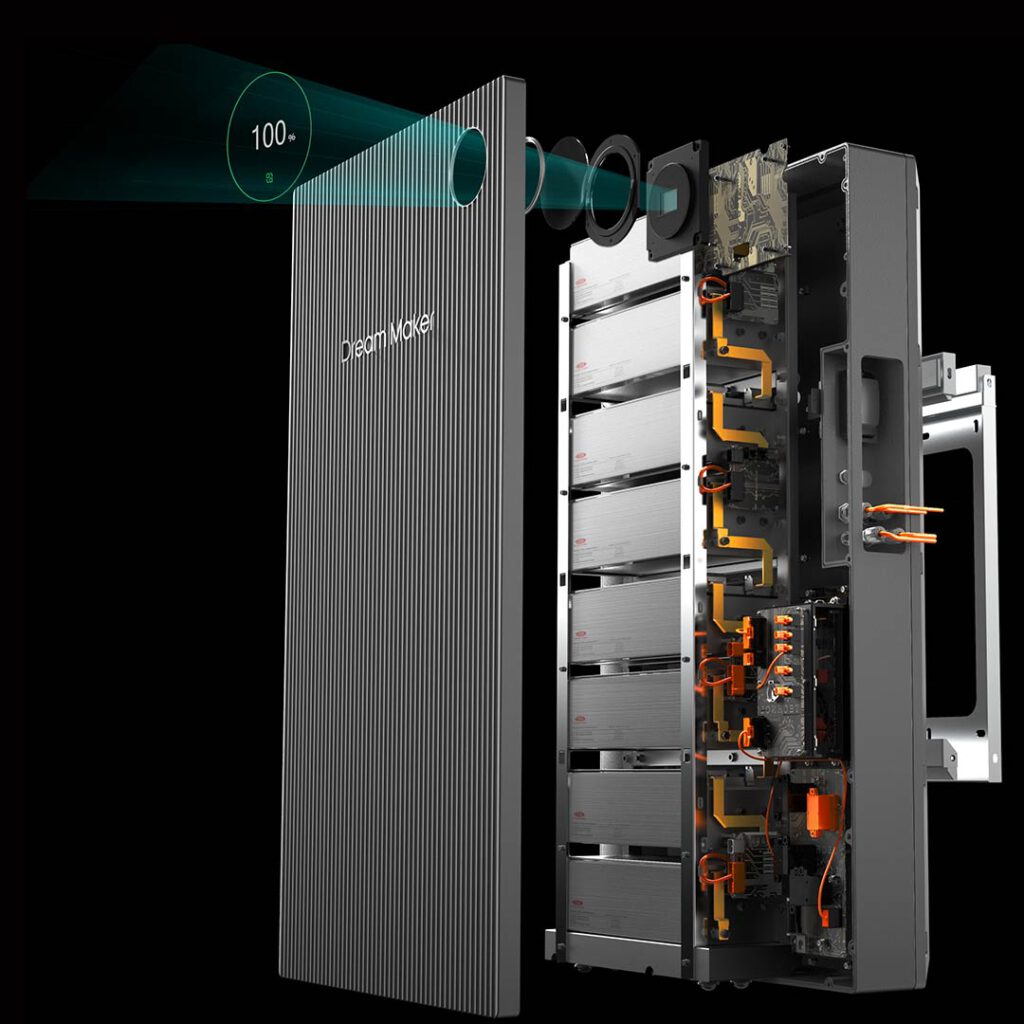 Start your own energy transition!
Heat & cool with solar power – how to build your own home with a photovoltaic system, power storage and heat pump to be almost self-sufficient: the combination of PV system and heat pump is worthwhile for a single-family home. The Photovoltaic system generates low-cost electricity from solar energy, which you use to operate of the heat pump can use. Due to the low flow temperature of underfloor heating further minimize your power consumption and at the same time increase the efficiency of the
heat pump. The power storage complements this combination and ensures that excess Solar yields are stored and then made available to you when they are needed. In this way the degree of self-sufficiency of your property can increase by up to 80%.